What the heck happened? Kpop Shocks and Upsets in May. Pt 1: Apink
As an unapologetic fan of Apink the past month of May has been tumultuous. The girl group guilty of hooking me on Kpop have gone through major changes to say the least. And everything that's been happening connected to the recurring process of resigning contracts with their agency Play M entertainment with a prominent and well known member, for all we know, dropping out. So what happened? Did Naeun leave Apink?
Rewind
Apink is known for being a staple in the world of Kpop girl groups. Having survived what fans refers to as the 8 year curse, meaning the common end Kpop groups contract, that for multiple reasons often results in groups being disbanded. Apink has during the past years cemented their untouchable status, selling to a solid, large and moderately expanding fanbase despite the onslaught of new and younger girl groups. Most of the individual members having had some solo projects, most prominently main vocalist Eunjis recurring solo releases, the 2020 solo of maknae Hayoung etc the group in Kpop terms definitely seemed to have both achieved and to continue with uncommon success and longevity. The not too large number of members, group composition, continuous success as well as, as it has to be speculated, good management contributing to Apink avoiding what so many other popular groups before them have suffered. (The prime example being the continuous erosion of the girl group of girl groups: Girls Generation – who's longevity was always at risk based on its numerous members).
Pink, Pink, Pink-Pink And other stuff.
Apink seems to have have been able to have the perfect mix of circumstances to have a long career. Having the ability to transition from the exclusively cute style of their early career like Pink Blossom, Pink Stories, Pink Doll, Pink Memory, Pink Season, Pink Luv… I think you get the picture… And going into the last couple of years releases of elegant and more mature stuff like "I'm so sick", %% (Eung Eung) and "Dumhdurum" the consistent success of Apink is a bit of a phenomena. With fans bickering about whether Apink is 2nd or 3rd generation (I have no idea – please don't get your underwear in a bunch) a highly loyal fan base of Pink Pandas, Apink has been a cash cow and solid success for their company.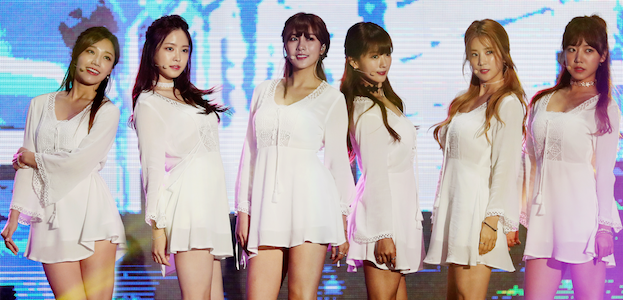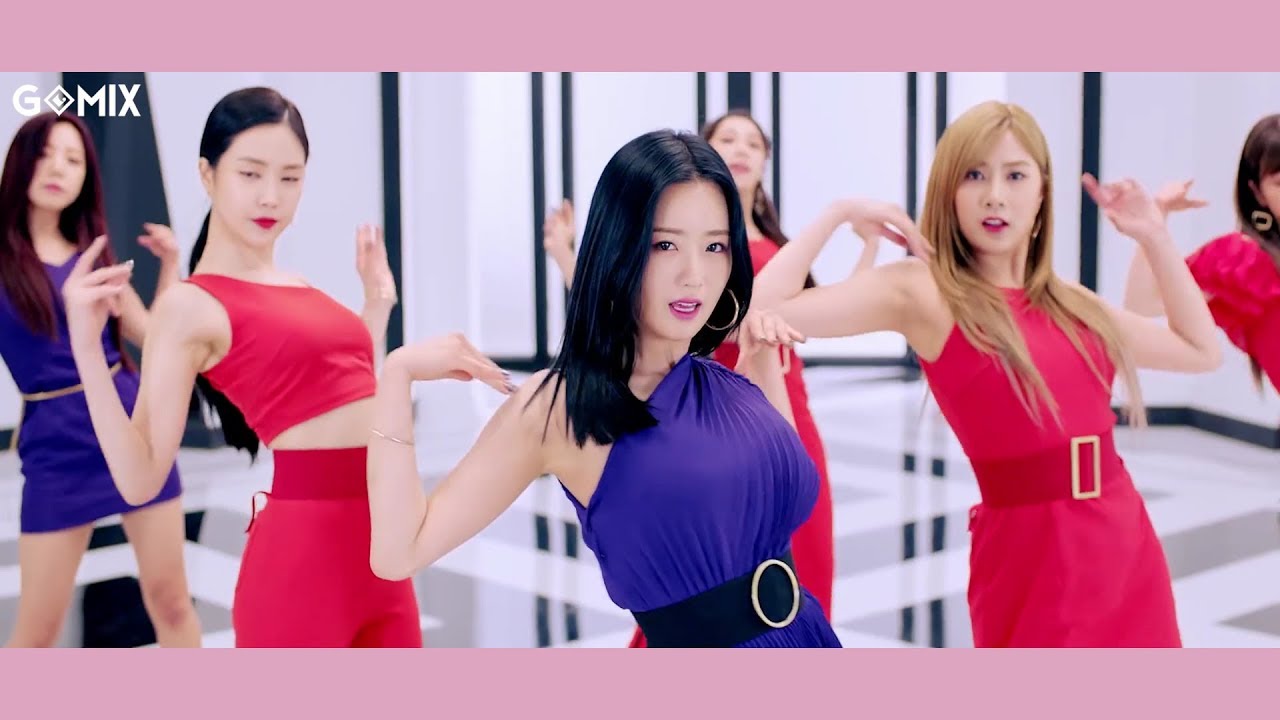 Individual careers
The members of Apink have all have varied success beside the straight group activities.
Artist Eunji
Eunji having a solo career as a singer songwriter – I would speculate based on a segment of the Apink fanbase as well as some main stream cross over appeal being a domestically popular member with a solid reputation for her great vocal capacity. Eunji before becoming an idol singer wanted to become a vocal coach so the focus on music and singing just seems like a very natural progression for her. And during the latter half of Apinks career Eunji has been releasing her own songs regularly.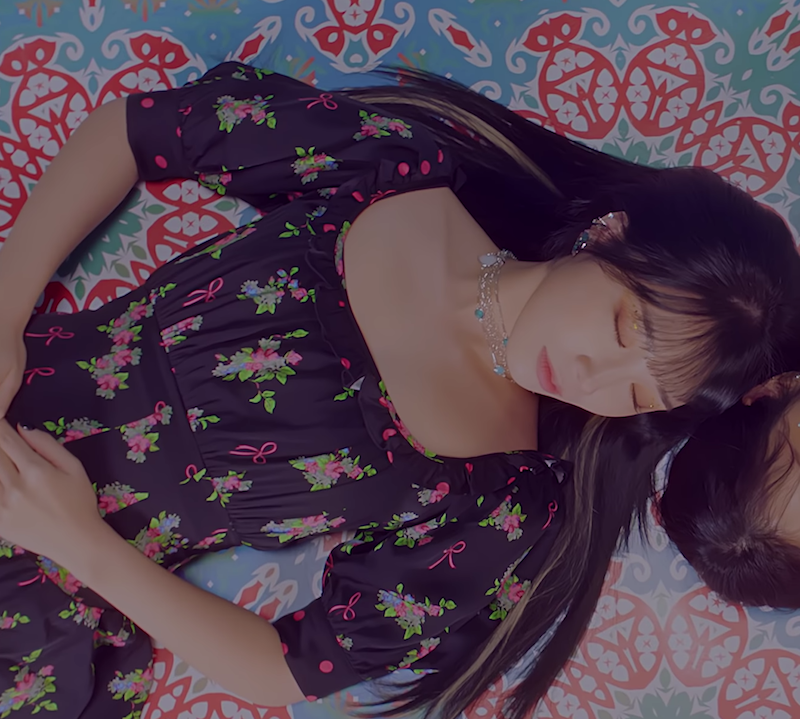 Comedian & Athlete Bomi
The groups main dancer and lead vocalist is also comedian and media personality Bomi has had various media engagements, hosting popular music show Weekly Idol for two years as well as lots of outings in other shows showcasing her great athletic ability: competing in celebrity Taekwondo challenges, low-kicking hosts on comedy shows to great effect as well as showing off her throwing arm pitching the opening ball during various baseball games.
Having funny bones as well as not much inhibitions or problems appearing outside the demure box of Korean female media personalities Bomi is also well known for her astonishing gorilla impersonation and has always seemed destined for a transition into a television career of some type.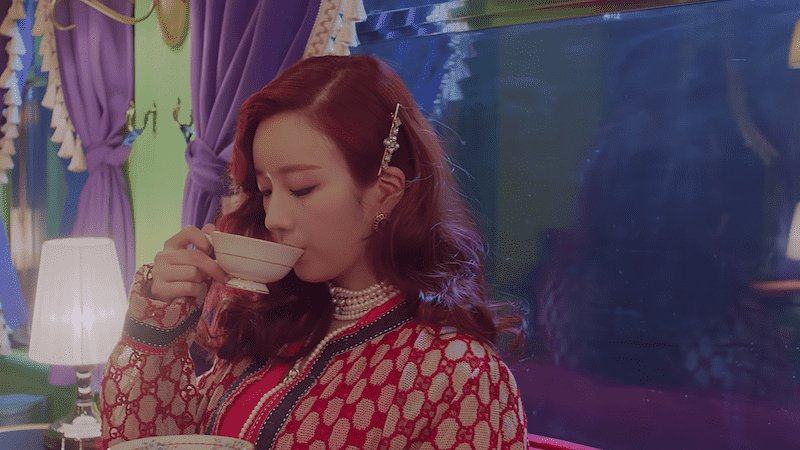 Yoon bomi
Main Dancer, Lead Vocalist
Gangsta 'rong
The groups leader Chorong hasn't been seen making much waves outside of Apink – perhaps because of the pressure of leading a popular idol group (though an obviously introverted personality could also have something to do with it). You could speculate she, in the future, could keep tabs on and advice her good friend Bomi and do minor TV and Movie appearances. Perhaps take over her fathers Hapkido school and work on her wheel kicks.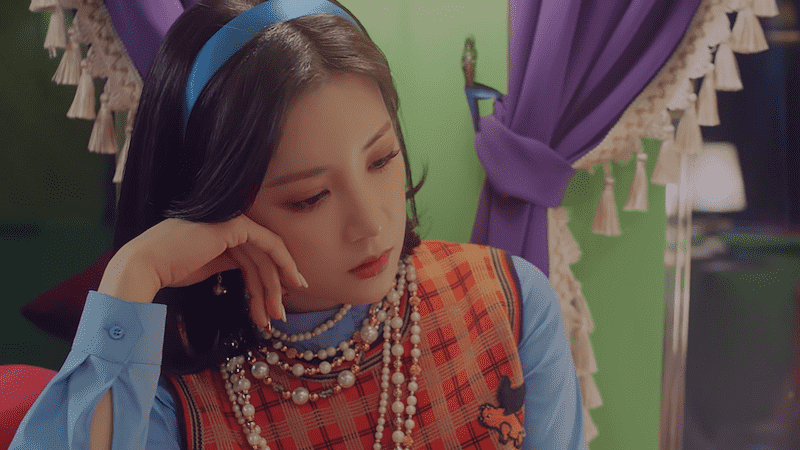 Namjoo the businesswoman
Part of an Apink sub unit together with Bomi, Namjoo is also, according to what is known outside the group, the business person of Apink. Rumoured to be investing and developing her own businesses while still in Apink it looks like the member who gets the least part of the limelight is the one most engaged in stuff outside of the group.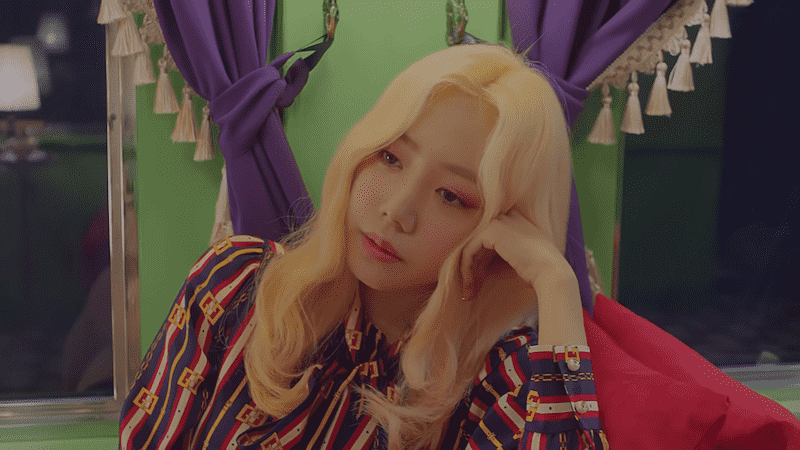 Kim Namjoo
Vocalist, Dancer, Mukbang Queen
Maknae and gamer Hayoung
Hayong had her own solo release 2019 with solid support from the company and probably a lot of support from a segment of Pink Pandas. A self confessed gamer and still very young, having debuted in Apink 2011 at the crazy low age of 14 and at the time of writing just 24 years might still be studying and could if the group disbanded likely return to academics.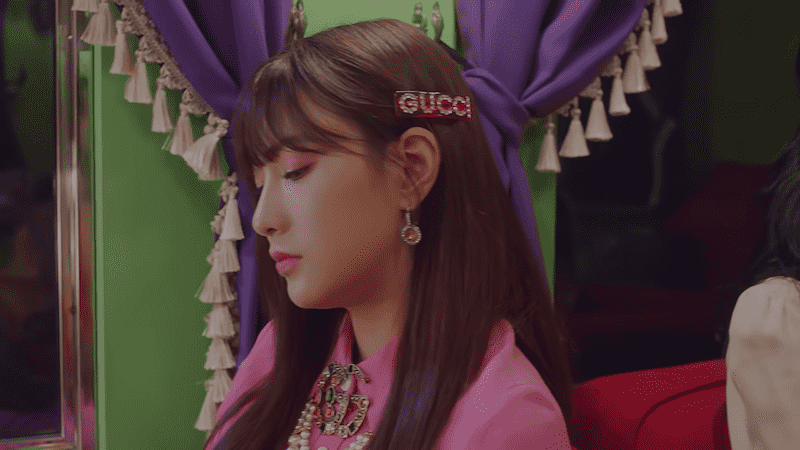 Oh hayong
Vocalist, Maknae
IT girl
Naeun, Apinks visual and one of the younger members, while quiet and seemingly introverted has parallel to her career in Apink been working as a commercial model. And together with Irene of Red Velvet probably one of the more well known idols moonlighting as a model. A track record of being the Korean face of Adidas Naeun besides modelling has also participated in TV dramas, much as can be expected of the member of an idol group designated "the visual" as one of the more common criteria for that role is to be thought of as good looking enough for being in the movies and on TV, a nuance that might seem fairly unnecessary considering the expectations of idols being very attractive is rule.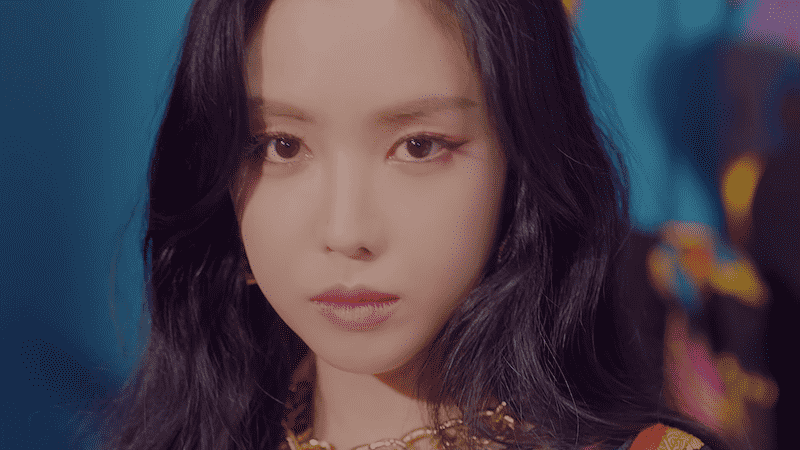 SON NAEUN
Visual, Lead Dancer
So what happened?
Apink signed on after their initial contract ended, according to the group, because of the persuasion of leader Chorong and the mutual wish to keep working together as long as possible. However during May the second contract or contract extension ended. Leaving the group once more to decide on what to do in the future. This time though Naeun opting to not re-sign with Play M while all her group mates did. Instead Naeun signed with the acting and showbiz arm of YG Entertainment, one of the three companies traditionally considered the largest most influential in Kpop – clearly to make further inroads on an acting career.
Notably all five other members of Apink signed extensions with Play M indicating that at the very least 5 of the original members (Apink was initially seven members but early on one member dropped making the group a six member outfit) are committed to performing as Apink in the future.
After the news of Naeuns decision became public several messages followed, two of them very typical to the situation:
Play M maintaining the good relations between all members and the company and the intention to make all affordance to enable future performances and releases by the group regardless of Naeuns affiliations. As well as Naeun asking fans for understanding and reaffirming her wish to see Apink successful in the future and vaguely hinting at future participation in the group.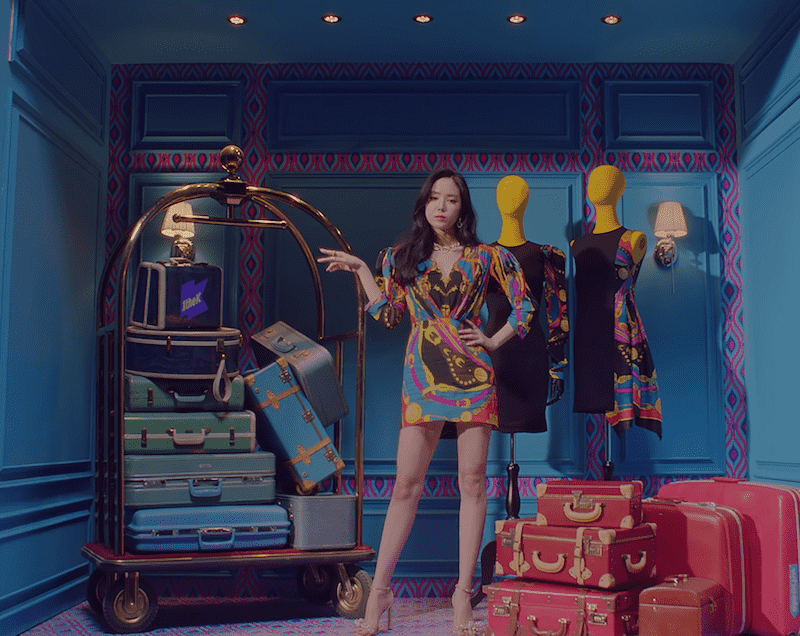 All of this is pretty standard fare to keep as many doors open as possible and not unnecessarily damage the Apink franchise and brand. With Apink having had lower activity than previously but still having impact on charts with their last three releases as well as a healthy fanbase it was still quite obvious that Naeun had eyes on an alternative career and I think it was reasonable to assume she was the one the most likely to leave the group.
For Play M Entertainments part they launched their new girl group Weeekly during 2020, a group on average 6-7 years Apinks juniors. With Apink requiring less attention due to experience, routine and an existing fanbase Play M's natural focus would seem likely to be on succeeding with their new group and investment.
What happens now?
For now Apink is in an enviable position: all of their most recent releases have been resounding hits, their fanbase is large and they must obviously still be making quite a lot of money. The effort needed to make an impact with an established brand name, a good company backing seasoned performers, is comparatively small. Apink can easily perform as a 5-piece, Naeun didn't necessarily fill a distinct role in promoting the groups releases – most of that relying on Bomi with some support from other members. The vocalists are still well represented with the whole so called "vocal line" of Eunji, Bomi and Namjoo intact. Performance wise dancing is covered as Apinks performances aren't necessarily super complicated and Bomi and Namjoo are still carrying the scene with ease and the rest of the group being pretty solid performers too. And though Naeun certainly had the model look and aura that the Korean audience loves, all of Apink are still an extremely compelling stage presence. While it's quite upsetting that the future of the act that got me into Kpop is uncertain I do think it's mostly up to Apink members and their company whether they will continue at the same pace as the last 3 years or so. But I do hope they do because there has been even more upsetting news during May – more on that in the next installment of "What the heck happened? Kpop Shocks and Upsets in May".